Bathroom Plumbing
Plumbing's not always glorious. If you have a bathroom issue, reach out and let us know.
Plumbing Repair
There are a lot of old houses around and a lot of them have plumbing that breaks!
Residential
Plumbing Services

We're a small local service company.
Water Line Repair
Water's an essential ingredient to life, but when you have a problem with it, it's the last thing you want.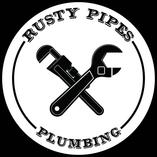 Replace Toilets

Rebuild Toilets

Leaky Pipe Repair

Replace Sinks

Replace Water HEATERS

Replace Garbage Disposal
Leak Detection
If any of the pipes in your home have a leak (including gas pipes), give us a call.